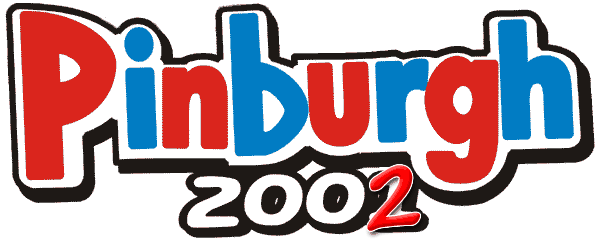 ---

Pinburgh 2002 is being held at the affordable and newly-renovated Best Western Parkway Center Inn, on the Parkway West just outside Pittsburgh, PA. Convenient to the airport, directly adjacent to the Parkway Center Mall and ample free parking, this is an ideal location for the tournament.

Mention "the Steel City Pinball Association" when making reservations with the hotel, and you will receive a special rate of $86/night. Further discounts may be available for seniors and AAA members. Call 412-922-7070 for hotel reservations. Please reserve early if you need a room - last year they sold out several weeks before the event!

Hotel Information - Best Western Parkway Center Inn, 875 Greentree Road, Pittsburgh PA 15220, 412-922-7070
Driving to Pittsburgh
Pittsburgh is located in Southwestern Pennsylvania. Adjacent to I-70, I-76, and I-79, Pittsburgh is easily reached in one day of driving from a dozen major cities:



71 miles from Youngstown, OH
128 miles from Erie, PA
137 miles from Cleveland, OH
139 miles from State College, PA
187 miles from Columbus, OH
204 miles from Harrisburg, PA
217 miles from Buffalo, NY
229 miles from Charleston, WV
251 miles from Baltimore, MD
251 miles from Washington, DC
273 miles from Toledo, OH
291 miles from Detroit, MI
298 miles from Cincinnati, OH
308 miles from Philadelphia, PA
329 miles from Toronto, Canada




347 miles from Roanoke, VA
364 miles from Richmond, VA
366 miles from Indianapolis, IN
380 miles from Atlantic City, NJ
388 miles from New York, NY
397 miles from Louisville, KY
438 miles from Norfolk, VA
449 miles from Charlotte, NC
472 miles from Chicago, IL
472 miles from Albany, NY
493 miles from Hartford, CT
565 miles from Milwaukee, IL
572 miles from Nashville, TN
593 miles from Boston, MA
2210 miles from Las Vegas, NV
Driving Directions provided by Yahoo!
Interactive Map provided by Yahoo!
Flying to Pittsburgh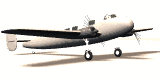 The Pittsburgh airport (code PIT) is a hub for US Airways; consequently, air travel to Pittsburgh can be expensive. If you have trouble finding an inexpensive flight, consider flying into an alternate airport and driving the rest of the way. For example, Cleveland Ohio (airport code CLE) is less than three hours away.
If you want to purchase an inexpensive last-minute ticket, your best bet is the E-Saver fare from US Airways. Their list of E-Saver fares is published on Tuesday at midnight, for flights on the following weekend. Therefore, last-minute tickets to fly in for Pinburgh 2002 will be available from their site no sooner than Tuesday, June 18. You may also call them at 1-888-FLY-ESAV after midnight on Tuesday.
For reservations in general, we recommend Travelocity or Expedia. You may also try Vanguard Air for cheap seats anytime. They fly to Pittsburgh from many other US cities.
Once you land in Pittsburgh, the cheapest way to get into town is to take a PAT bus to the Parkway Center. Alternately, you may wish to rent a car or take a cab. Leave the airport headed east on I-279. Parkway Center is one of the last exits before the Fort Pitt tunnel.
Any player who travels from outside the continental United States to attend Pinburgh 2002 will be given one free entry in the division of their choice!
---
back to home
updated June 10, 2002